Wayfinding the Exhibition
People with disabilities use wayfinding to creatively navigate unfamiliar public and private spaces. A design paradigm that prioritizes access and inclusion, wayfinding is central to the spatial rationale for this exhibition.
​
Wayfinding informs the physical and conceptual design of the exhibition's floorplan. Recoding CripTech guides visitors through four categorical spaces that restage—and reorient—the lived experiences of disability in the world: crip aesthetics, natural environments and living systems, built environments and urban spaces, and private spaces.
Alternate modes of representation such as tactile maps, Braille text, large print exhibition texts, and audio description also communicated to visitors other ways of mapping and navigating the gallery space.
The materials assembled throughout this website and below, which includes an exhibition documentary and a 3D walkthrough of Recoding CripTech, are intended to offer virtual wayfinding experiences of the gallery space.
​
​
​
​
​
​
​
​
​
​
​
​
​
Curators Lindsey D Felt and Vanessa Chang discuss discuss Recoding CripTech's themes, history and concepts in this narrated walkthrough of the exhibiton and its works.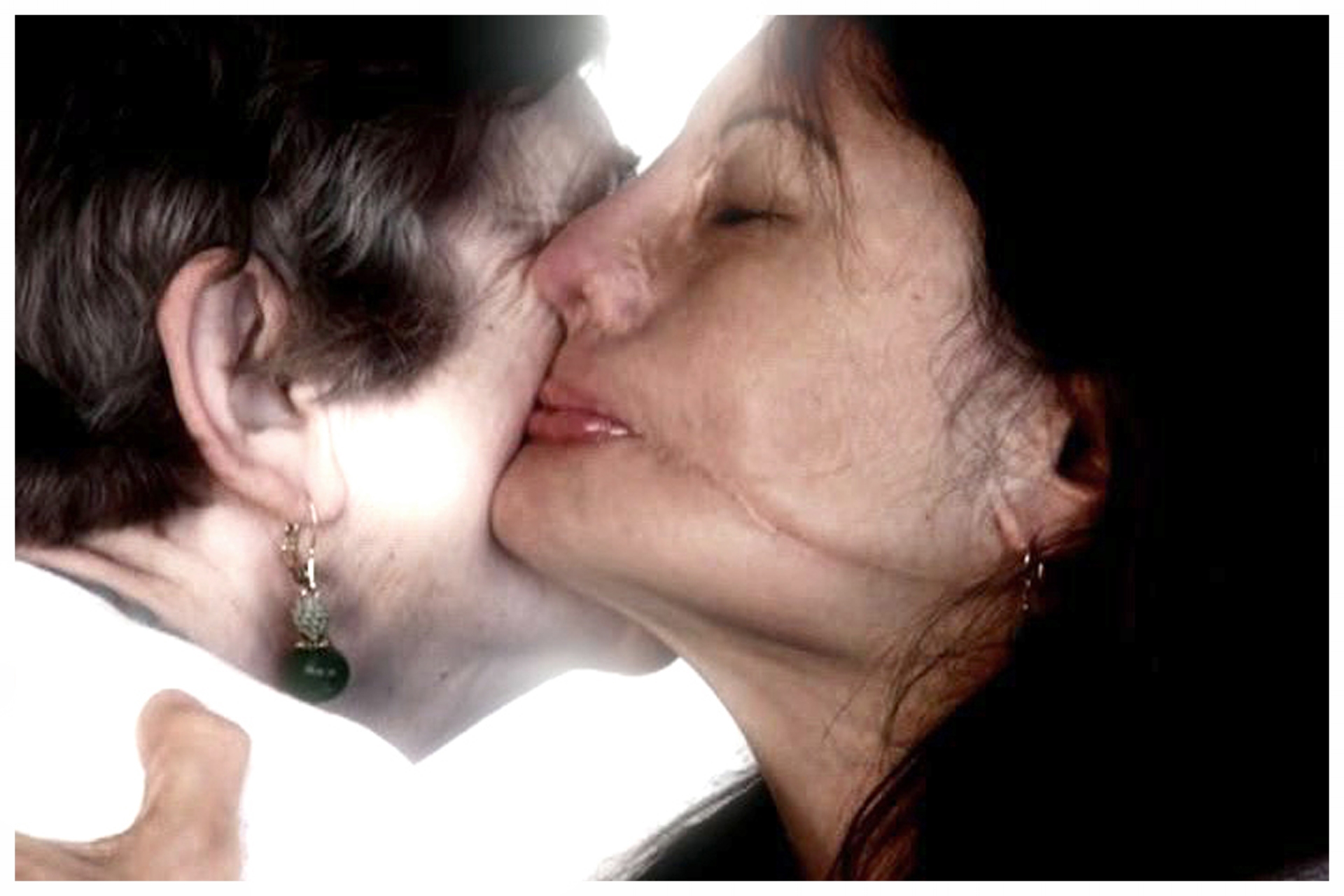 IIn this still from Todd Herman's "When I Stop Looking," a young woman with long black hair in profile warmly embraces an older woman with short grey hair. The younger woman's face obscures the older woman's face; her eyes are closed, and she has a thin scar running from her lips to ear across above her jawline.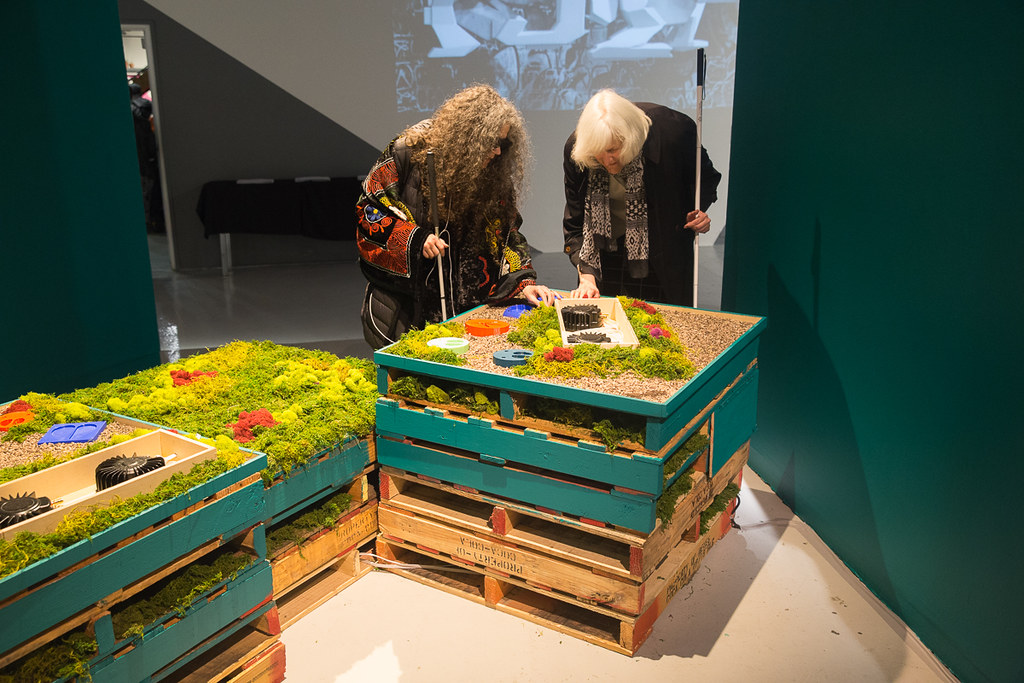 Visitors touch and feel Jennifer Justice's interactive installation, "The foot knows the foot when it touches the earth." Three columns of stacked pallets form an L-shape. Each is topped by a surface comprised of multicolored and textured moss, dirt, and 3D printed animal footprints.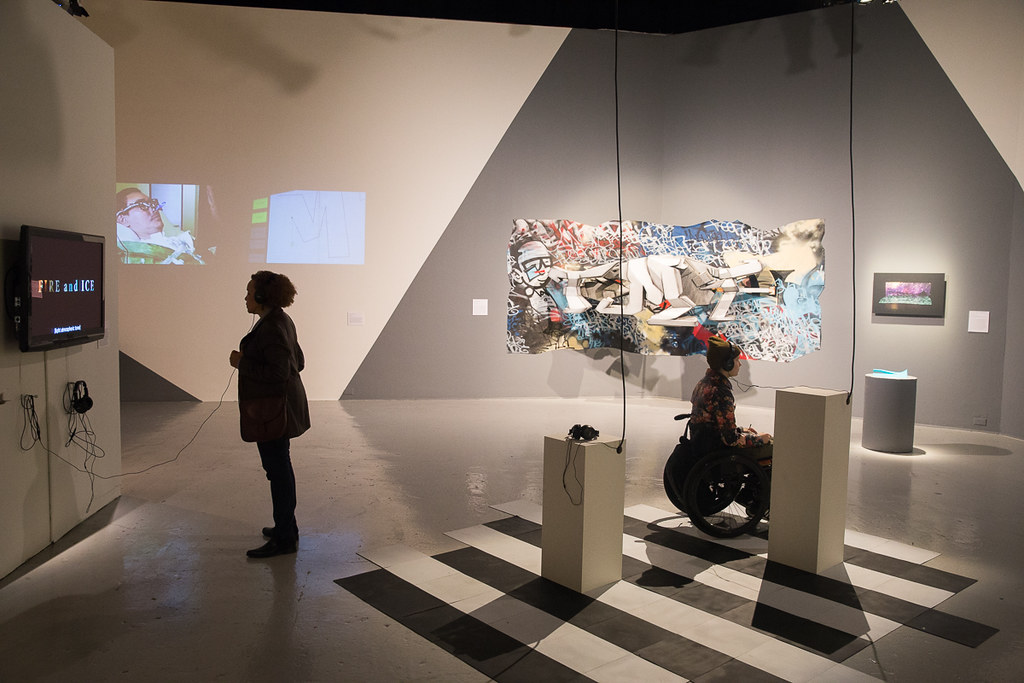 A wide shot of five different artworks in the exhibition. In the foreground, a black and white crosswalk frame two pedestals with headphones perched on them. A wheelchair user traverses the crosswalk. In the left of the image, a woman wearing headphones faces a television screen. In the background, a large sculpture with a graffiti backdrop spells out TEMPT. Against the back wall, a faint projection of a man in a bed wearing bespoke eyewear.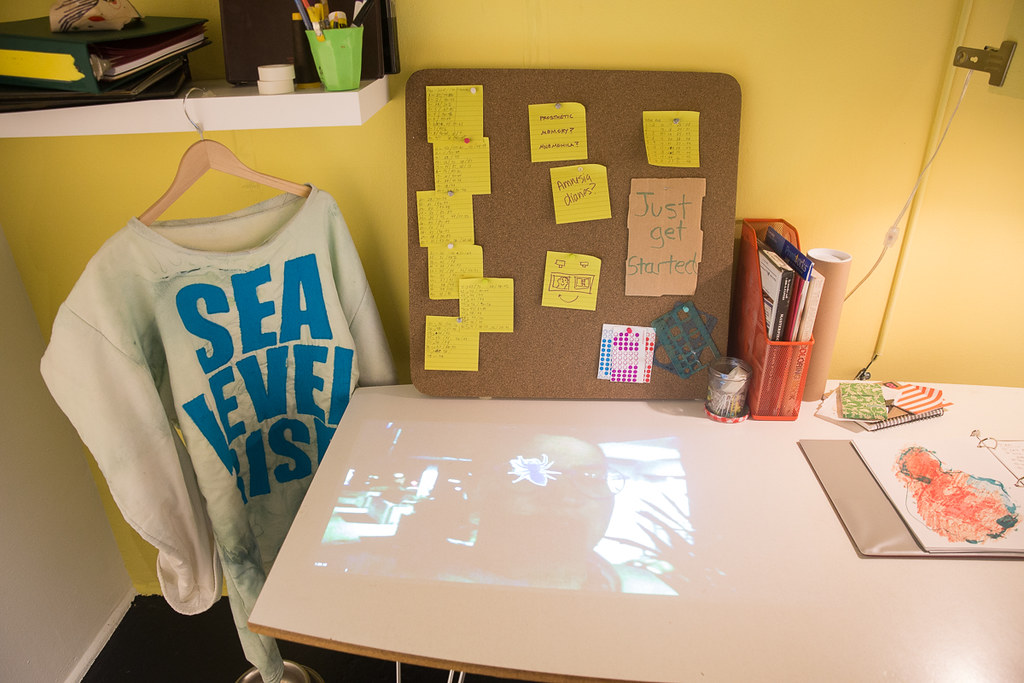 This image captures a white desk, part of M Eifler aka BlinkPopShift's "Prosthetic Memory." On the left side of the desk, a faint projection of a person's face. On the right, an open binder. At the back, a corkboard with yellow post-its. To the left of the desk, a white sweatshirt that says SEA LEVEL RISE hangs from a mounted shelf.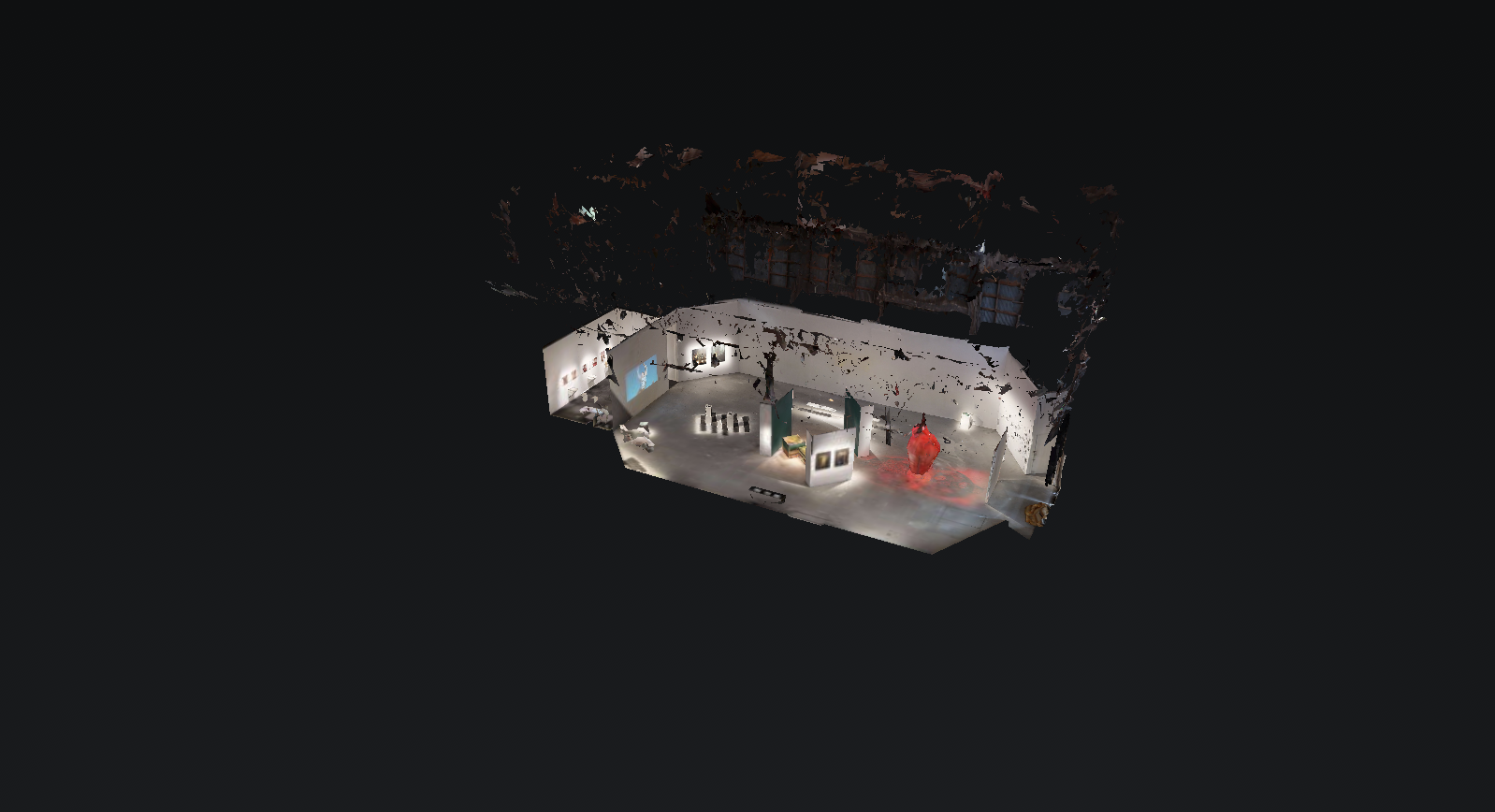 A computer-generated bird's eye view of the gallery floorplan from above. A large, brightly lit white room contains three freestanding walls in the center with several installations and media projections on the walls; a small room adjoins the left wing of the gallery space.