The Ramp
2017, reprinted 2020
3D print: 12" x 7.5" x 2.8"
Chromogenic print on Sintra: 19"x30"
ORIGINAL STAGE DIMENSIONS: 24 feet by 15 feet deep 5'8" high at the peak
​
Kinetic Light's design team, TeamRAMP Olin College
Sara Hendren, Yevgeniya Zastavker, and Katie Butler, Daniel Daugherty, Duncan Hall, Andrew Holmes, Erica Lee, Scott Mackinlay, Apurva Raman, March Saper, Alexander Scott, Kimberly Winter, Rachel Yang, Jingyi Xu, with support from Olin College. Ramp Engineering and Fabrication: Rooster Productions, LLC a small employee-owned scene shop located in Martinez, CA.
​
Over the course of a semester, TeamRAMP designed and built a prototype ramp for DESCENT, a wheelchair dance-duet performed by Kinetic Light that reimagined the mythic story of Andromeda and Venus. They explored materials, construction, and assembly, navigating questions of portability, aesthetics, access, and gender. The RAMP is a work of art and true movement partner, not a structural device. The dancers can yield to the slopes, allowing forces of acceleration to take over their wheels. The RAMP's inclines generate creative powerful moves such as the slips, skids, and slides of downhill and the counterbalancing effort of uphill. The freedom of the central, sculpted ramp casts into sharp relief the functional, prohibitive, and inhibitive design of access ramps.
​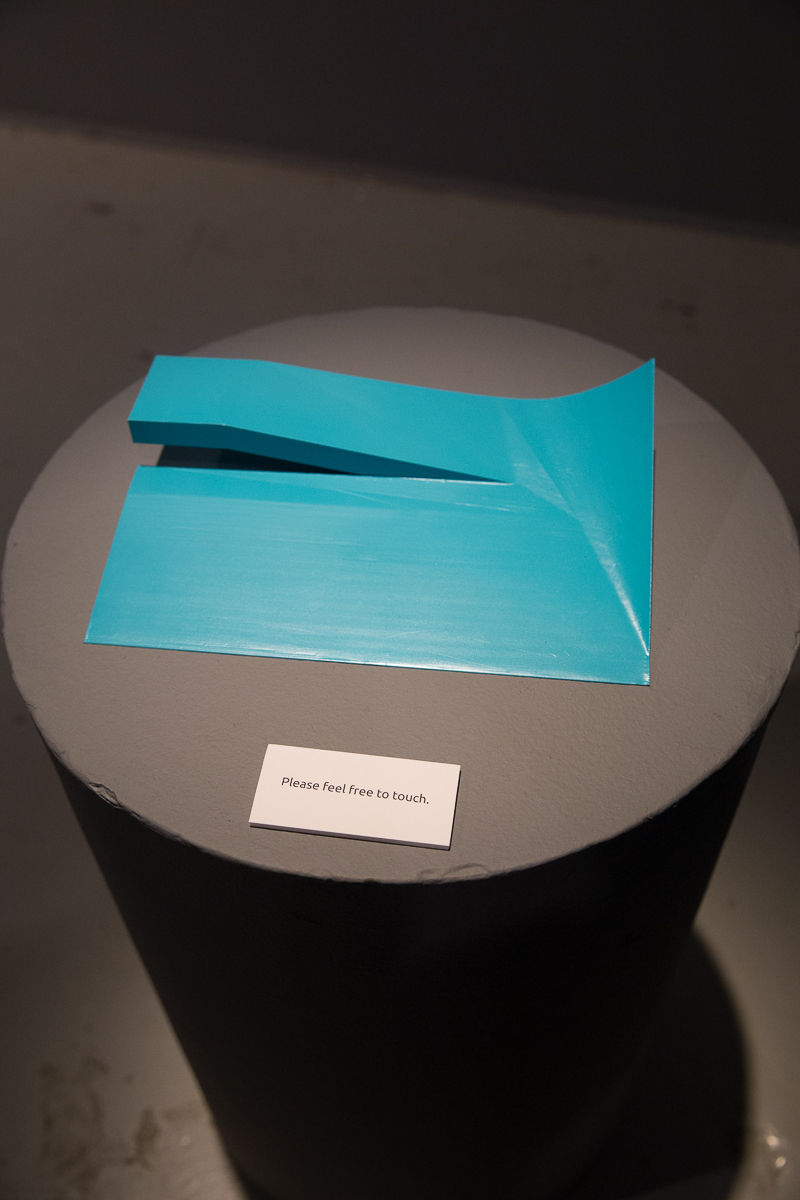 A turqouise 3D print of a reimagined ramp sits on a round grey pedestal. A small sign says "Please feel free to touch." Image credit: Richard Lomibao.