The foot knows the foot when it touches the earth
Jennifer Justice
2020
New Media Installation
8'x8'
​
The foot knows the foot when it touches the earth emerged as a response to the 2017 California wildfires. A network of haptic platforms fed by tactile transducers allows 3D model sculptures to transmit sound and vibration, animating our collective carbon footprint. 3D imprints of animal tracks help illustrate key species' role in the story of climate change. The beats of clog dancing invoke a human stampede that amplify—both literally and figuratively—the impact of human encroachment on healthy ecosystems. Accessibility considerations inform the aesthetic choices of this installation, inviting visitors to examine the relationship of disability, body, and place.
Instructions: Please touch to experience the haptic vibrations!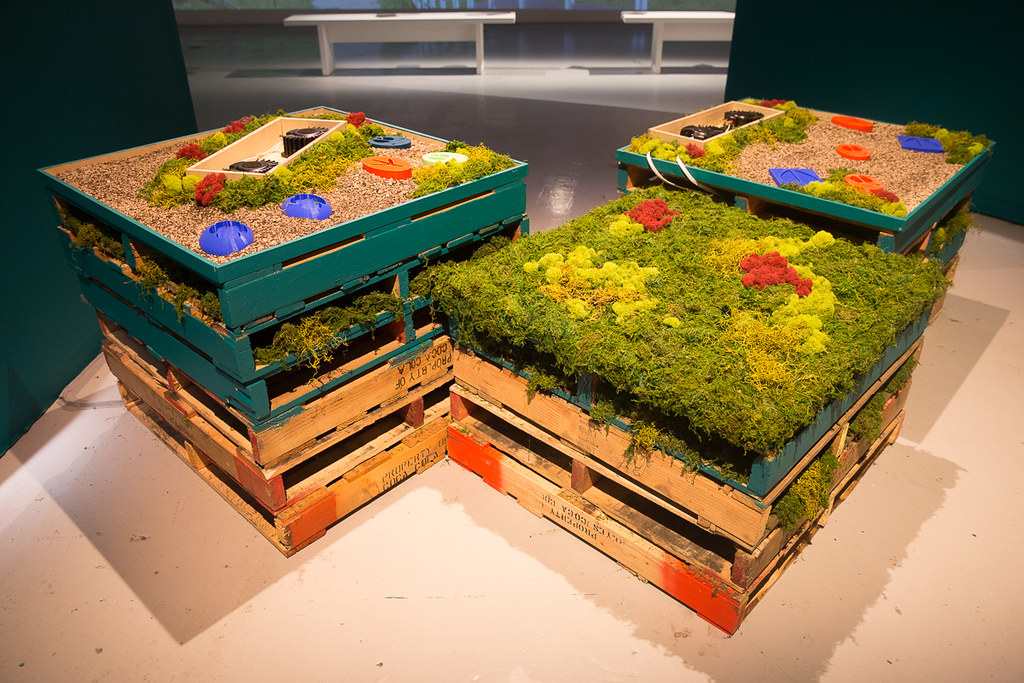 Stacked wooden pallets form three towers, which form a rough L shape. Their sides are alternately painted jewel green or left bare, with some red paint and industrial text visible. On the surface of the two taller towers are two dark round industrial objects framed in a wooden box and red and green moss, red, green and blue 3D-printed animal footprints, and textured dirt. The shorter tower is heavy with green, red, and yellow moss. Image credit: Richard Lomibao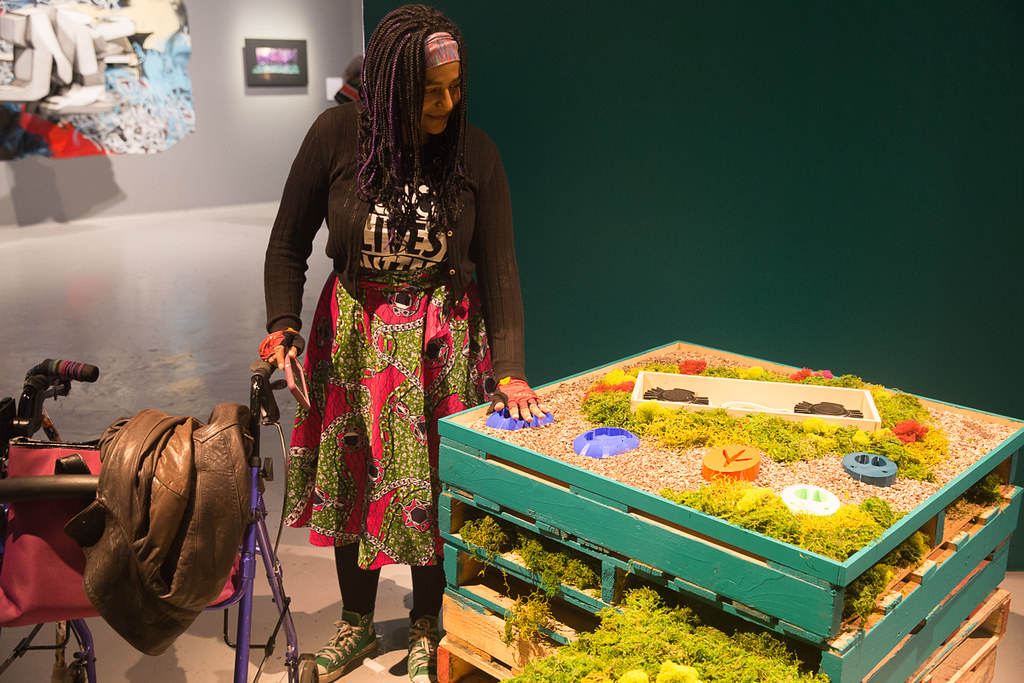 A woman with long dark braids, a black cardigan, a green and pink patterned skirt, and green sneakers stands next to a tower of pallets topped by a surface with red, white and green 3D printed animal footprints, black transducers, green moss and dirt. Her right hand rests on her walker, her left hand rests on a 3D printed blue animal hoofprint. Photo credit: Richard Lomibao.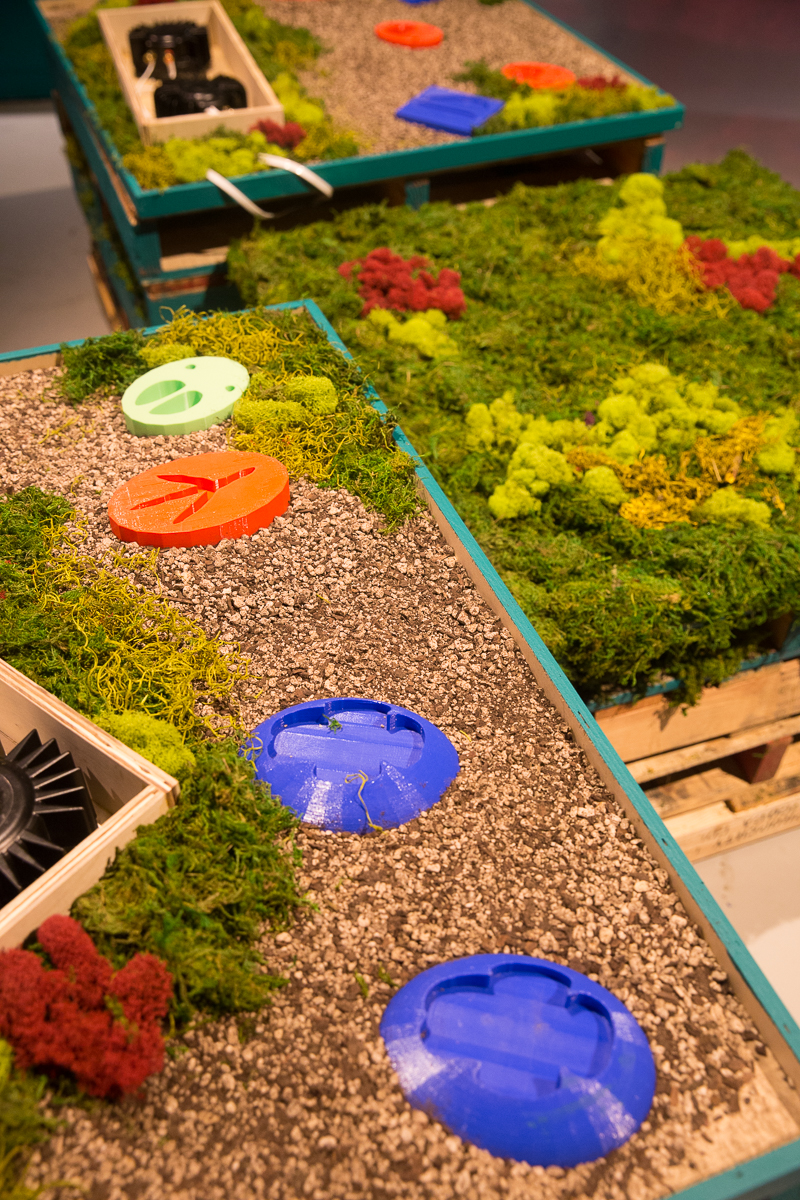 Close-up of the installation. A series of 3D printed animal footprints - 2 cows in bright blue, a chicken in bright red, and a goat in lime green, surrounded by textured dirt and small stones next to a bed of red and green moss. Photo credit: Richard Lomibao.