TEMPT
Tony "TEMPT" Quan
With Sam Flores and Ronnie Buders
2011 (With EYEONE, PRIME, SLICK, ANGST, and DEFER), canvas 2020
Carved foam, canvas, spray paint, cinder blocks
3'x8'x8'
​
This sculpture is a digital interpretation of TEMPT's famous tag lettering, designed using the Eyewriter and vector graphics software. Its clean lines, sharp edges, and multidimensional qualities show how TEMPT's drawing style has evolved from one medium to the next. In his transition from directly tagging city surfaces to working onscreen, TEMPT has developed his aesthetic to inhabit virtual as well as urban space. Originally a collective effort by several Los Angeles artists in 2011, this work embodies a disability politics of collaboration. Continuing this commitment, the backdrop has been newly created for this exhibition by Sam Flores and Ronnie Buders, graffiti artists from San Francisco.
2011-2020
Single channel video
In this video footage, TEMPT demonstrates how he uses the Eyewriter to write and draw. The hacked Playstation camera mounted to his glasses strobes infrared light into his pupil. It then takes images of his moving pupils, tracking and mapping these movements to vector graphics drawing software. Recoding the drawing hand into digitized movements of the drawing eye, TEMPT reimagines the creative practice of graffiti for disability culture.
​
​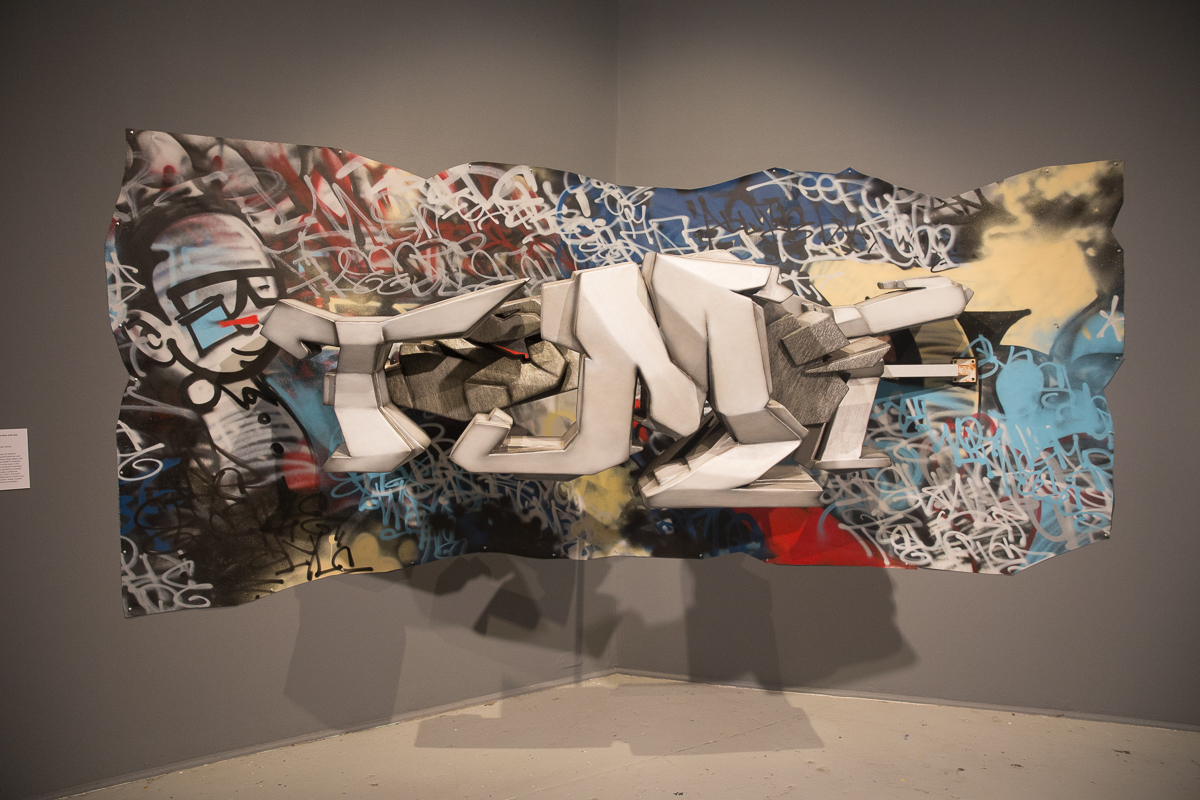 In dynamic, stylized graffiti writing, a monumental white and grey sculpture spells TEMPT, the artist's tag. It pops out from a spray-painted canvas backdrop covered in various styles of graffiti writing in white, silver, light blue, black and cream. At the edge of the canvas, a cartoonish figure wearing dark glasses shoots a red beam from his eye. Image credit: Richard Lomibao.